Yes, we can change its color. And we guarantee it!
Asphalt Shingle Roof Painting
Transform the appearance of your asphalt shingle roof by having it painted by our team of professionals. Not only can we change the color, but our paint will also protect your roof and extend its lifespan.
The product we use will secure the shingle granules and has increased resistance to UV rays
We guarantee the adhesion of our product for at least 5 years. Contact us now to learn more about our roof painting and asphalt shingle roof renovation services.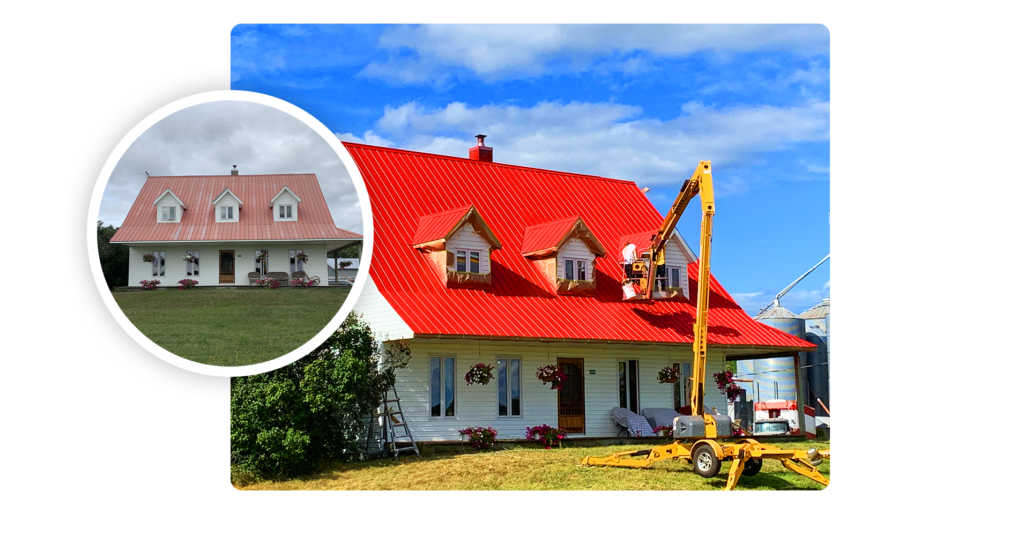 Metal Roof Painting: A Durable Solution for Renovating
Don't worry if the color of your metal roof is starting to fade or if rust is setting in! Our team of exterior painters can renovate your roof with a durable industrial process that will save you from having to paint it again in the future.
We use a two-component epoxy paint, a solution only offered to industrial buildings and boat exterior structures. Unlike standard painting processes, our method seals the material for maximum lifespan.
Although the cost to paint your roof is a bit higher than a standard elastomeric paint process, this solution is still significantly less expensive than replacing your roof.
Here's how our work proceeds: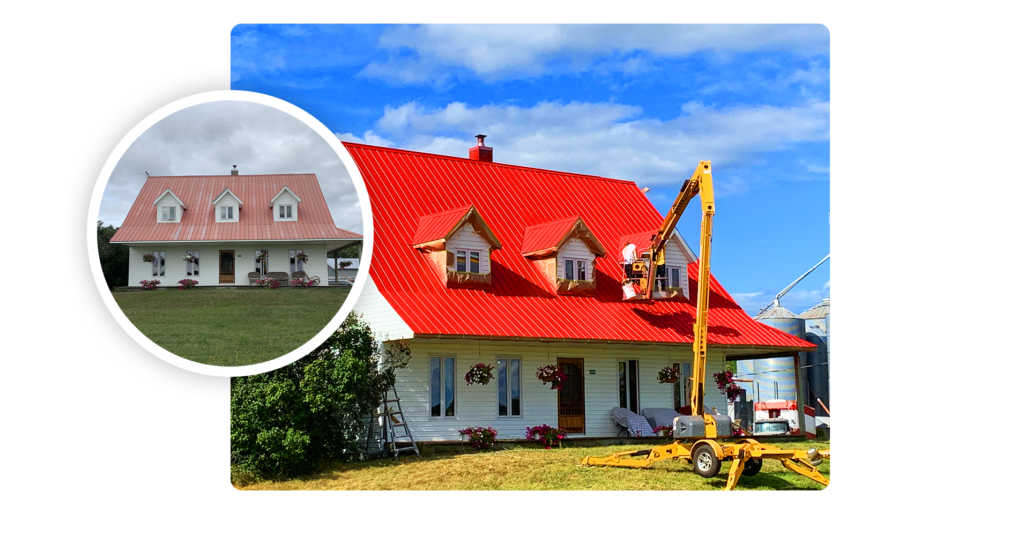 Why Choose Blanchette to Paint Your Roof?
Roof painting work requires specialized expertise. We highly recommend that you hire an experienced professional company like ours. Here are a few reasons to choose our team:
PERFORMING AND DURABLE RESULTS IN EXTERIOR PAINTING FOR A FRACTION OF THE PRICE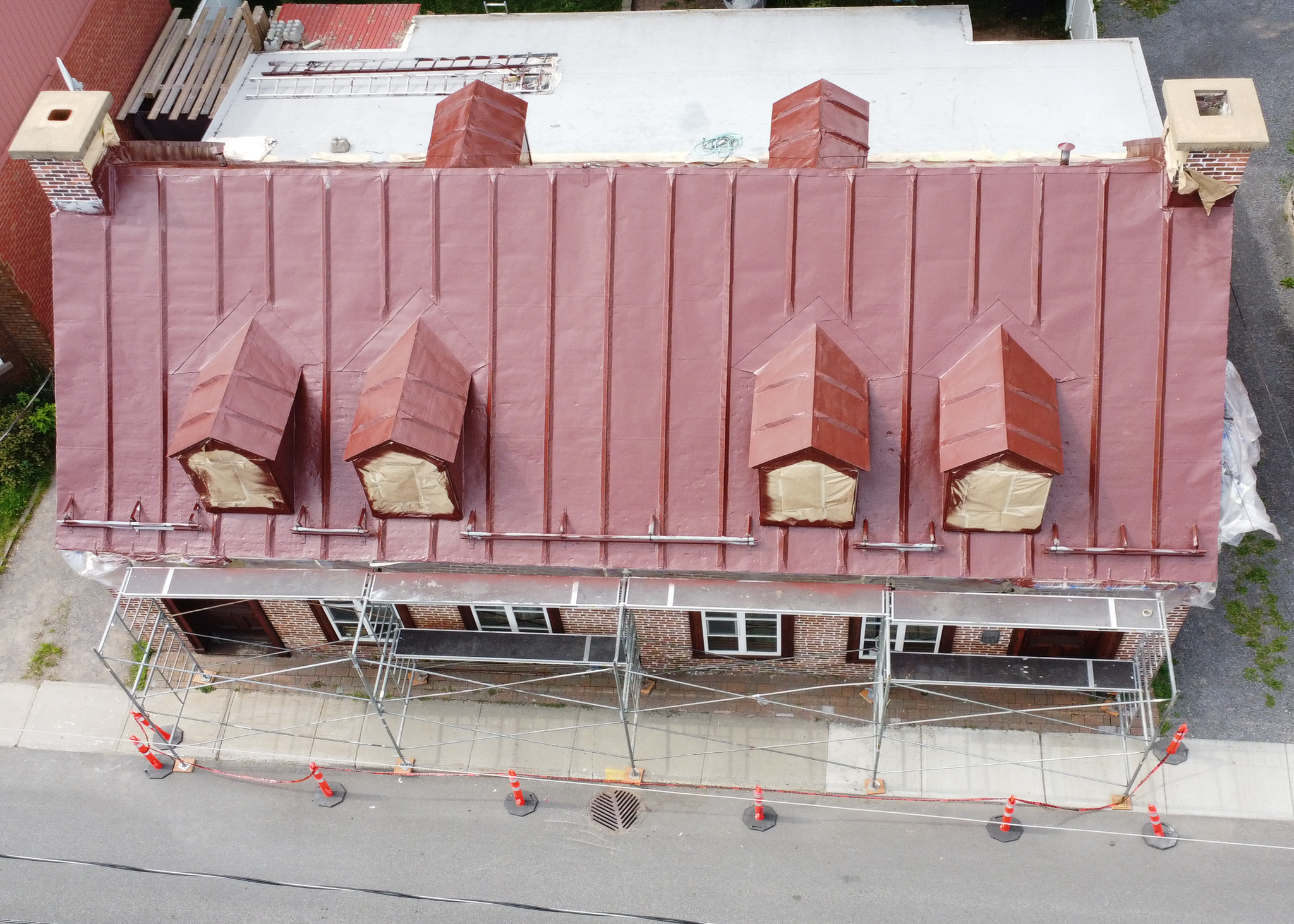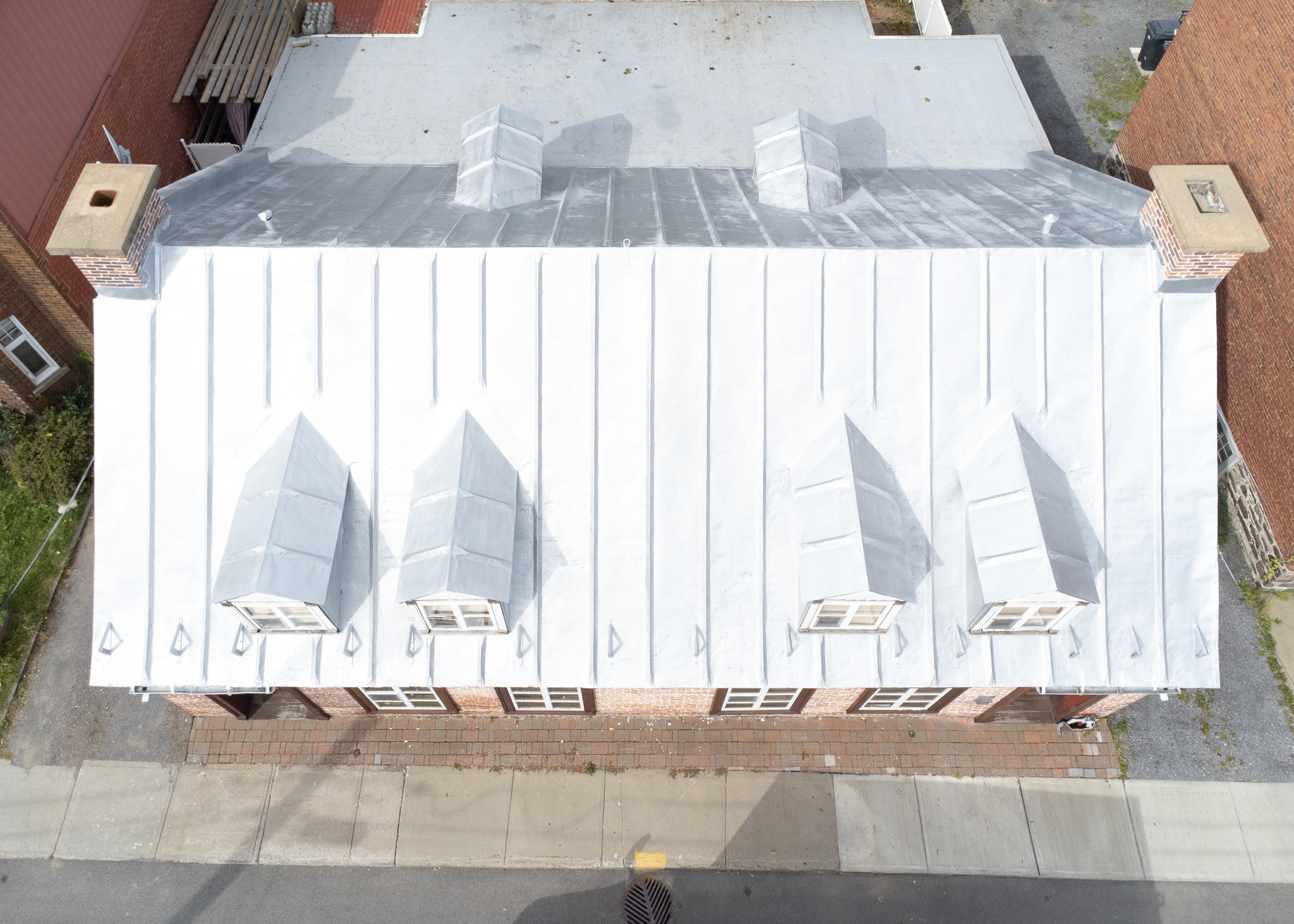 FREQUENTLY ASKED QUESTIONS
HERE'S WHY WE REMAIN A REFERENCE IN EXTERIOR PAINTING
There are a lot of people who go by my street and tell me: wow, did you redo the paint on your house? It's very beautiful.
I thought I was going to replace my exterior cladding. Luckily, I heard about Blanchette and I saved a lot of money!
Blanchette was recommended to me by a colleague. I really don't regret trusting them.